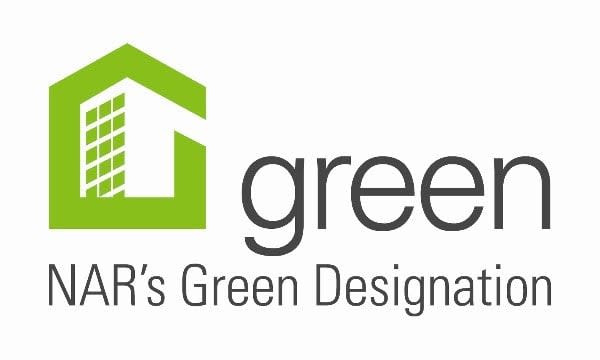 Living Green
A Green Home incorporates smart design, technology, construction, and maintenance elements to significantly lessen the negative impact of the home on the environment and improve the health of the people who live inside. No matter your location or living situation, the opportunities for living a greener life at home are limited only by your imagination.

We can help ensure you get a healthier, high-performance green home that costs less to operate and has fewer environmental impacts.


Building Design: The home should be oriented on its site to bring abundant natural daylight into the interior to reduce lighting requirements and to take advantage of any prevailing breezes. Windows, clerestories, skylights, light monitors, light shelves, and other strategies should be used to bring daylight to the interior of the house. The exterior should have shading devices (sunshades, canopies, green screens, and best of all trees), particularly on the southern and western facades and over windows and doors, to block hot summer sun. The roof should be a light-colored, heat-reflecting Energy Star roof, or a green (landscaped) roof, to reduce heat absorption.


Green Building Materials: A green home will have been constructed or renovated with healthy, non-toxic building materials and furnishings, like low- and zero-VOC (volatile organic compound) paints and sealants and non-toxic materials like strawboard for the sub-flooring. Wood-based features should come from rapidly renewable sources like bamboo, but if tropical hardwoods are used, they must be certified by the Forest Stewardship Council. A green home uses salvaged materials like kitchen tiles and materials with significant recycled content.


Insulation: A nontoxic insulation, derived from materials like soybean or cotton, with a high R (heat resistance) factor in a home's walls and roof, will help prevent cool air leakage in the summer and warm air leakage in the winter.


Windows and Doors: Windows and exterior doors should have Energy Star® ratings, and they should seal their openings tightly to avoid heat gain in summer and heat loss in winter.


Energy Efficiency: A green home has energy-efficient lighting, heating, cooling, and water-heating systems. Appliances should have Energy Star® ratings.


Water Efficiency: A green home has a water-conserving irrigation system and water-efficient kitchen and bathroom fixtures.


Indoor Environmental Quality: Natural daylight should reach at least 75% of the home's interior. Natural ventilation (via building orientation, operable windows, fans, wind chimneys, and other strategies) should bring plentiful fresh air inside the house. The HVAC (heating, ventilation, and air conditioning) system should filter all incoming air and vent stale air outside. The garage should not have any air handling equipment or return ducts, and it should have an exhaust fan.


Landscaping: Vine-covered green screens, large canopy trees, and other landscaping should shade exterior walls, the driveway, patios, and other "hardscape" to minimize heat islands. Yards should be landscaped with drought-tolerant plants rather than water-guzzling plants and grass in most regions.

Understanding Green Terms
HERS: An energy rating summarizes how a property uses energy and highlights specific opportunities to save energy throughout the home or building. A home energy rating can be used as a tool to help a homeowner or home buyer qualify for green financing options such as an energy-efficient mortgage or an energy improvement mortgage.

EEM: When a homeowner or homebuyer applies for a home loan, at the time of purchase or refinance, he or she can roll the cost of needed energy improvements into the mortgage, amortizing the cost of the improvements over the life of the mortgage, based on the expected savings.

Energy Star: The U.S. Environmental Protection Agency's Energy Star qualified Homes is a national program that qualifies homes based on energy efficiency. In addition, Energy Star labeled appliances typically exceed federal minimum efficiency standards by 15-20%. Energy Star labels can be found on clothes washers, dishwashers, refrigerators and freezers, and other home appliances.

LEED: (Leadership in Energy and Environmental Design) is a rating system that promotes the design and construction of high-performance green homes. A green home uses less energy, water, and natural resources; creates less waste, and is healthier and more comfortable for the occupants. Benefits of a LEED home include lower energy and water bills; reduced greenhouse gas emissions; and less exposure to mold, mildew, and other indoor toxins. The net cost of owning a LEED home is comparable to that of owning a conventional home.

EarthCraft House: EarthCraft House is a green building program that serves as a blueprint for healthy comfortable homes that reduce utility bills and protect the environment. The aim of the program is to help home builders be leaders in smart growth management and environmental stewardship.

Kilowatt Hour: the basic unit of electric energy equal to 1 kilowatt or 1,000 watts of power used for one hour. The amount of power the customer uses is measured in kilowatt-hours (kWh). A 100 watt light bulb operated for 10 hours uses 1 kWh. The average household in the US uses about 8,900 kilowatt-hours of electricity each year. Most electricity in the US is generated by burning coal. Emissions from coal-burning are among the top contributors to greenhouse emissions and other toxins such as mercury into the atmosphere.

R-Value: R-Value is a measure of insulation's ability to resist heat traveling through it. The higher the R-value, the better the thermal performance of the insulation. Properly insulating your home is one of the MOST important things you can do to boost its energy performance.

U Value: U Value measures the rate of heat loss, or how well a product prevents heat from escaping. The lower the U-factor, the greater a product's resistance to heat flow and the better its insulating value. Some homeowners opt o use windows with a low U-Factor and high LSolar Heat Gain potential so that they can allow heat from sunlight to naturally heat their homes in the winter. This is called passive solar heating and can provide all or some of a home's heating needs.

Seasonal Energy Efficiency Ratio (SEER): the SEER is the most widely used measure of a central air conditioner's energy efficiency. Air conditioners manufactured after January 23, 2006, must achieve a SEER of 13 or higher, which reflects a 30% increase in the minimum efficiency level.